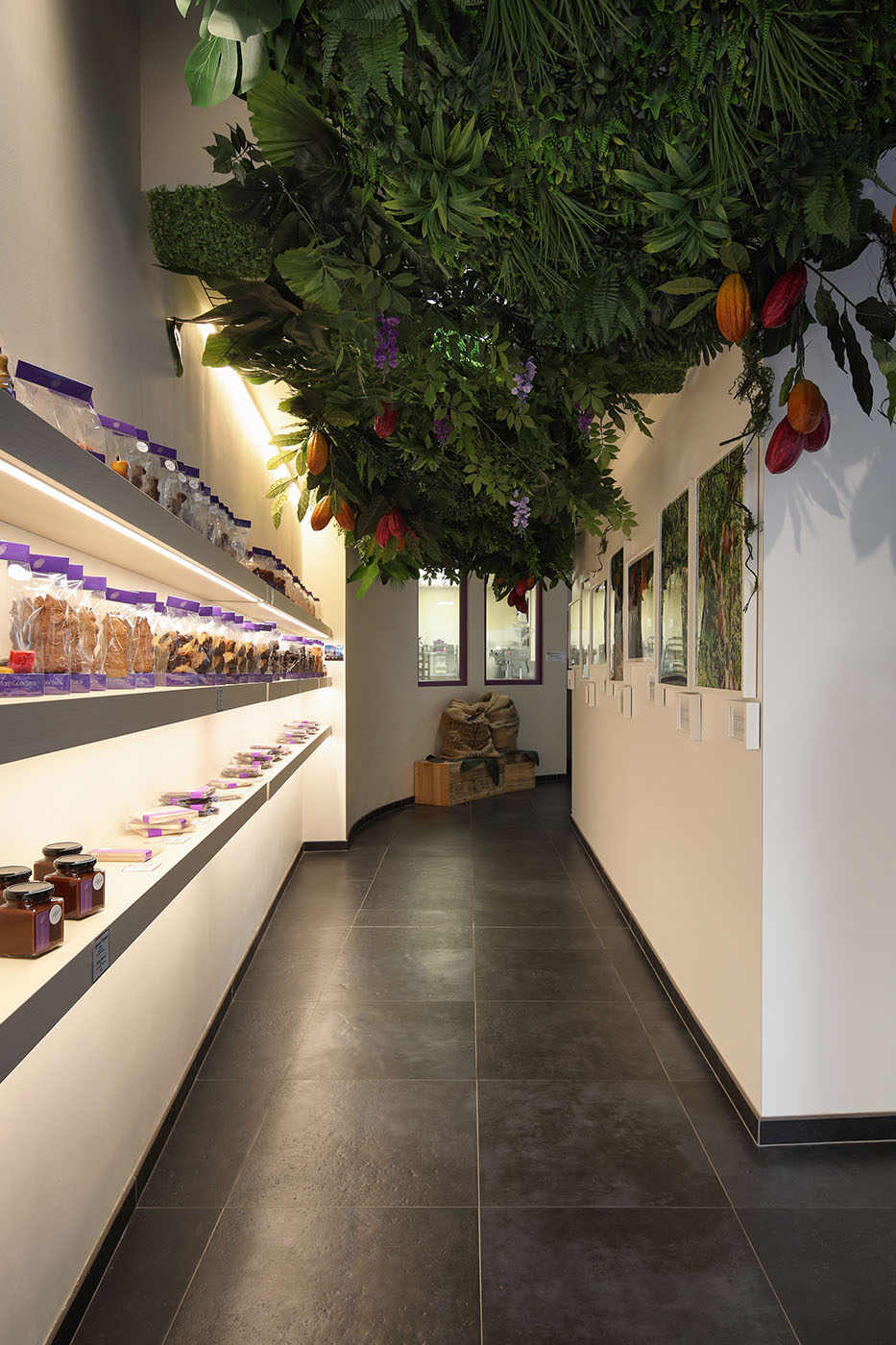 In 2016 he started his business in Ghent, practically at the doorstep of the historic Gravensteen Castle and the picturesque 'Oud Begijnhof', one of Ghents' 3 beguinages. With his signature pralines, the result of a cosmopolitan lifestyle and inspired encounters with international entrepreneurs, artists and artistic minds, at it's focal point.

For his many other delicacies he finds his inspiration through nostalgic themes. Classic recipes are overhauled and undergo a refined makeover. Whilst paying great attention to detail, nuance and delicate flavor combinations, he aims to share a sensory story based on his visionary philosophy. In addition to real quality he insists on offering his customers a full experience that they can take home with them.

The brand gets its unique emphasis from a combination of gourmet recipes and cosmopolitan sophistication. But it is mainly carried by its international character, which also remains a typical element of the business in Ghent. Ambitious pastry chefs and chocolate chefs from all over the world, some from Michelin star. environments are still specifically requesting to intern in Ghent to expand their experiences and knowledge. All the while contributing a piece of their own gastronomic influences which can be felt down to the quality of the final product and the unique customer experience Marijn Coertjens and his team value so strongly.

Since Asia played a central role in his professional development, foreign ties have purposefully been kept strong since his return to Belgium. To this day regular exposure to international trends and maintaining the professional link with Japan and Hong Kong, among other countries, remain an ideal source of inspiration for his progressive vision.

In addition to focusing on the local chocolate lovers and connoisseurs, there is also a close collaboration with various major cities in Japan. Thanks to the popularity of the Marijn Coertjens chocolate range in Japan, the team in Ghent is able to design and manufacture a separate unique chocolate line annually, for Tokyo, Yokohama, Kyoto and Osaka. And by doing so also meeting the demands of the Japanese chocolate lover.
Relais Desserts has been bringing together the biggest names in French Haute Pâtisserie for more than 35 years. A hundred or so leading confectioners and chocolatiers from 19 countries are promoted to all corners of the world. Together they form the top of the world. Pastry making is an art, which is why every member of Relais Dessert considers the keywords 'excellence', 'quality' and 'creativity' to be of paramount importance. Relais Desserts gives members an opportunity to exchange ideas, working methods and commercialization techniques. The members have unparalleled know-how and uncompromising quality to offer.